Keynote Speaker
Aaron Thompson, PhD
President, Kentucky Council on Postsecondary Education
Wednesday, March 27, 2019 at 7:30 pm
Sodexo Ballroom, Morris University Center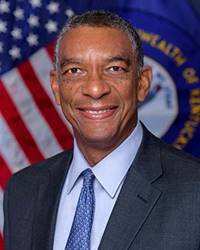 Researchers often chase a scholastic agenda with an immediate need (grants, tenure, promotion) in mind. To have a healthy long term agenda, a continuous improvement model of excellence is needed.
Dr. Thompson shares the method he has successfully used the last 25 years. Through faculty ranks and administrative ranks, Thompson has maintained this agenda that consistently adds to the academic knowledge base
Aaron Thompson is a nationally recognized leader in higher education with a focus on policy, student success and organizational leadership and design. His leadership experience spans 27 years across higher education, business and numerous non-profit boards.
Thompson has researched, taught and consulted in areas of diversity, leadership, ethics, multicultural families, race and ethnic relations, student success, first-year students, retention, cultural competence and organizational design throughout his career.
Thompson has published more than 30 publications and numerous research and peer reviewed presentations. He has authored or co-authored the following books: Changing Student Culture from the Ground Up, The Sociological Outlook, Infusing Diversity and Cultural Competence into Teacher Education.
Featured Speaker
Dr. Jennifer Chambers
Associate Professor of Education, University of the Cumberlands
Thursday, March, 28th at 11:00 am
Sodexo Ballroom, Morris University Center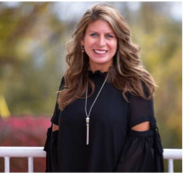 Don't Place Your Diploma on a Shelf
We are all born with a desire for exploration, but some people lose their sense of adventure along the way and just become "content." There's nothing wrong with being content, it's definitely fine for some people because being content usually also comes with feeling "safe." I was content teaching third grade. I had tenure, so I felt "safe," but if I had just settled for "content" and "safe," I would have never discovered my love for the unknown. I would have always wondered - what if? I may have never truly known myself and what I was capable of achieving. So... don't place your diploma on a shelf and settle for "content" and "safe." Go out there and satisfy your sense of wonder.