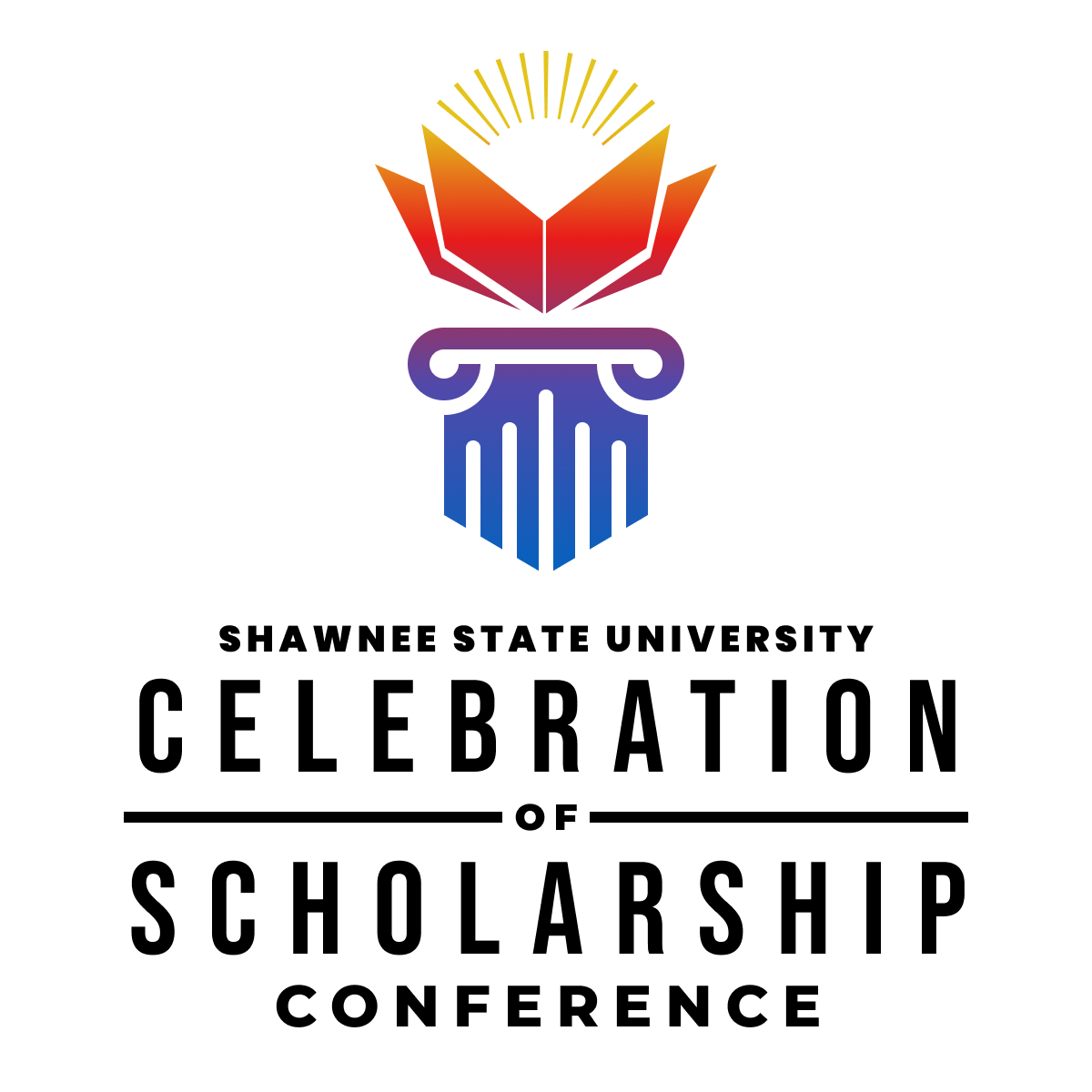 Week of April 3, 2023
The 2023 Celebration of Scholarship schedule includes a week of scholarly oral presentations by Shawnee State University students, along with two sessions for those students nominated for the Trustees' Award and Excellence in Humanities Award to share their work.
Thank you to the following people who helped to make this event possible:
President Jeff Bauer
Provost Sunil Ahuja
Dean Paul Madden
Dean Kimberly Inman
Director of the Clark Memorial Library Suzanne Johnson-Varney
Leah Campbell
Dana Buckler
Amber Montavon
Jeremy Reed
Kara Stump
Finally, and most importantly, thank you to the students and their faculty mentors for their hard work over the last year on these scholarly endeavors!
Enjoy!
The Coordinating Committee:
Marie Richey, Director
Kristi Darnell
Alicia Fink
Erik Larson
Derek Jones
Suzanne Johnson-Varney
Ann Linden
Leila Lomashvili
Barry Lucas
John Roush
Marc Scott
Browse the contents of 2023 Celebration of Scholarship:
Amy Powalski, Executive Director of OhioLINK
Campus Picnic MUC Lobby following the lecture